Caroline
Country: Kampala, Uganda
Caroline Musoke owns a popular fruit and vegetable stall in Ggaba Market, Kampala. She is the sole carer to her four grandchildren and lives with them in a small room close to her business.
My husband is in the village because he has no work. I am here to stand for my grandchildren. Eight years ago I took out a loan for my fruit and vegetable stall. A few years later we had a large fire in the market that burnt the stalls. All the things were spoilt and we were left with nothing. Opportunity helped me rebuild and now I own the stall, I no longer just rent it.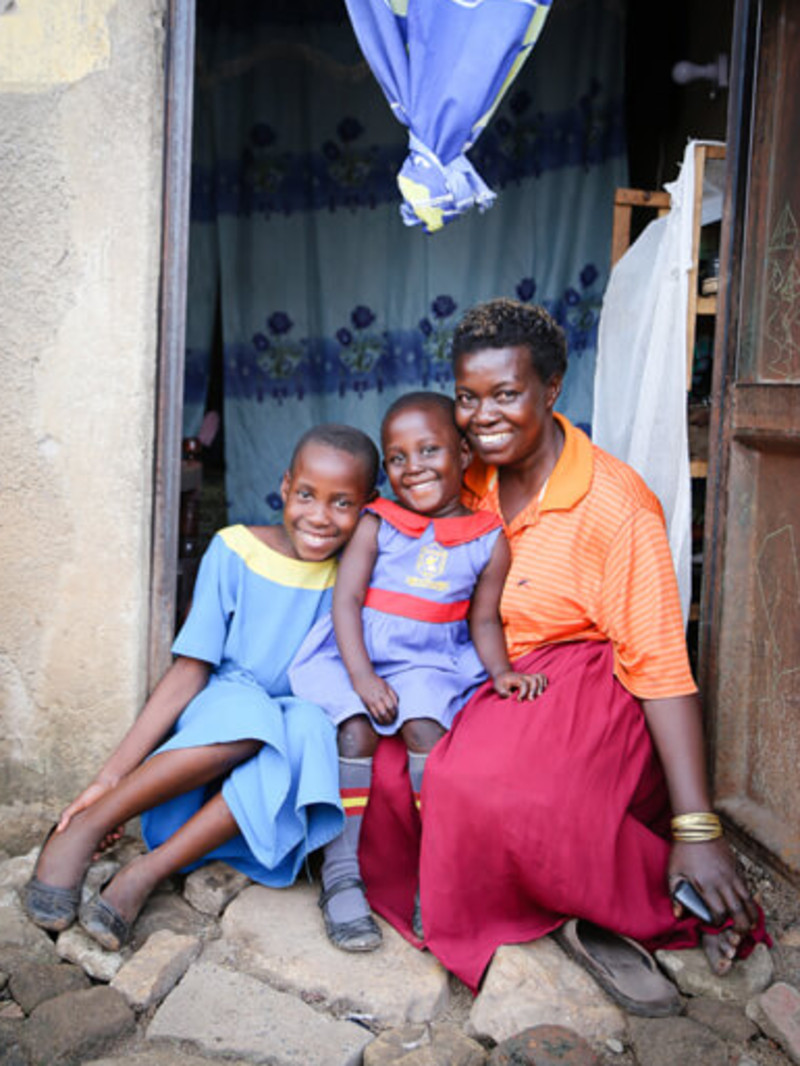 Recently, I took out a loan for school fees so my grandchildren can go to school. Before that I used to have to beg and borrow from different people for school fees. Without the loan, I'd have to choose which child could go to school. I don't want to leave them like that. I have to fulfil my duties since I am still living. I want to see my grandchildren finish university.

Then, when they graduate, they'll be able to find good jobs like nursing and teaching and sustain me!