Sheila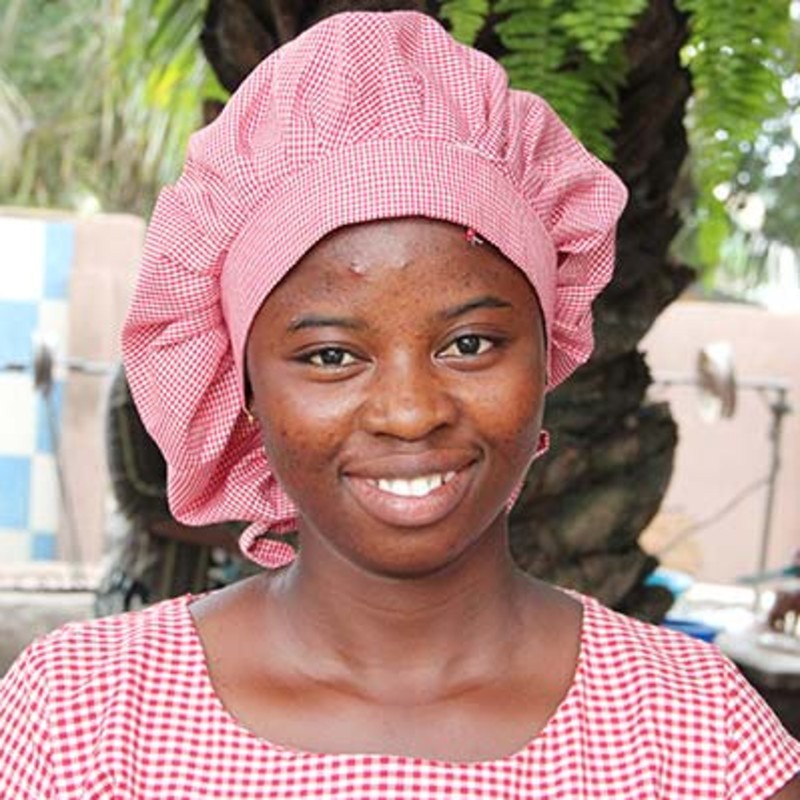 Sheila is an orphan. Her mother passed away two years ago, leaving her and three younger siblings.
Living in a rural village in northern Ghana, job opportunities were scarce and Sheila was unable to find work – despite completing high school.
With the pressures of supporting herself and her siblings she travelled south to Sunyani, a city known as the 'Food Basket' of Ghana, in the hope of finding work.
When she arrived she heard about our Youth Apprenticeship Programme and signed up to a three-year catering apprenticeship. The apprenticeship enables her to learn a trade and develop a business that will provide security for her and her family.
Although it takes her an hour and a half to walk to work every day, Sheila enjoys the apprenticeship, particularly the business and health workshops. Sheila now feels confident to begin her own business when she finishes the programme.
"I hope more youth will have an opportunity like this."
The Youth Apprenticeship Programme is:
A three-year initiative for young people to learn the skills and knowledge of a trade by working with an experienced mentor.
Includes workshops that teach apprentices about good business management, health and social issues.
Provides a start-up loan at the end of the programme for the apprentice to begin a business in their new-found expertise.