Beatrice
After seeing the need of children in her community, Beatrice started her own school. Find out about it's life-changing impact through the experience of one of her students...
Erica is like any other 12 year old girl. She enjoys spending time with her friends and has big dreams for the future - "My favourite subject is integrated science and when I leave school I want to be a doctor because I get really sad when I see sick people so I want to be in a profession that can help people when they are sick and prescribe drugs for them so they can be healed."
But Erica lives in Adansi, in the Ashanti region of Southern Ghana. Here, the majority of girls her age don't have the opportunity to become doctors and reach their dreams. Poor health (diarrhoea and cholera are prevalent due to unclean water) and lack of adequate sanitary facilities at school often mean that girls miss school and eventually drop out. And so they become trapped in a cycle of poverty.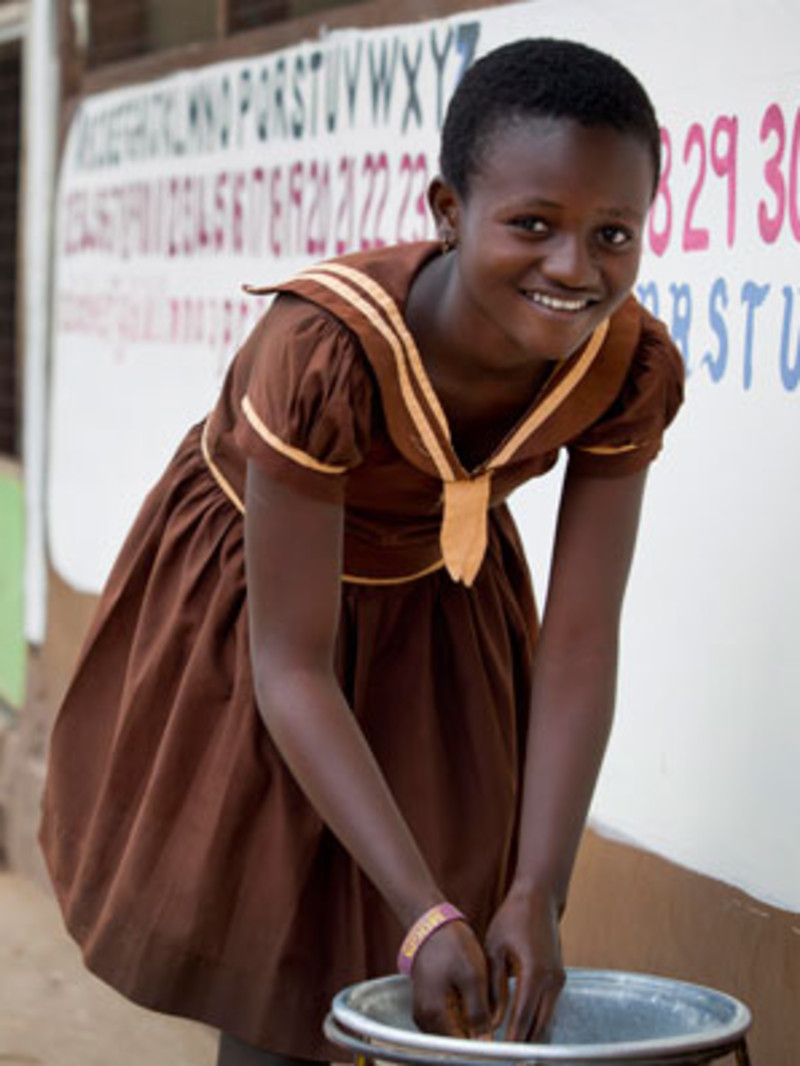 Thankfully for Erica, Beatrice Sarkodie, is giving her hope. Madame Beatrice started a local community school – the Emmanuel School – to provide a low-cost quality education to children in her community who were unable to access state education. The school was held in a basic building with limited facilities but with a loan, training and support from Opportunity International Beatrice has improved the school. Her priority was to provide toilets and a well to get clean water so that her students' health would improve. Since installing these facilities, students are staying in school longer and working hard to gain the qualifications they need to get successful jobs and a way out of poverty.
Erica says – "I always remember that we used to have to go outside the school to fetch water but now we have a well in the school so I feel safer. We used to only have one toilet but after Madame Beatrice went to Opportunity International we now have better toilets and more of them. Now I am proud to attend this school because it has toilets and water and it feels a proper school."
Beatrice has not just provided a clean and healthy environment for Erica to learn and excel, but she has inspired her. She has taught her that women can run successful businesses and be independant. She has taught her that she is not only allowed to have dreams but has the opportunity and ability to achieve them. "If girls were given financial opportunities like Madam Beatrice then most of the girls wouldn't follow men and have teenage pregnancies. Women can make their own money and be independent," says Erica.
One simple opportunity to invest is having a life-changing impact. It has given the opportunity to learn and work towards a better future - not just for Erica but for a whole community.