A day in the life of a Ghanaian loan officer
By Opportunity International
Loan officers are crucial in helping people to access the finance and training they need to build secure livelihoods. They facilitate trust groups, deliver training, assist clients in accessing loans, set up savings accounts and regularly provide support and advice.
Some women can feel uncomfortable if the loan officer is a man, and will shy away from getting a loan. Female loan officers, like Apoyeri, are therefore hugely important in ensuring that women feel more confident joining financial institutions and accessing the support they need.

As part of a new three-year project in Ghana and Democratic Republic of Congo we are recruiting at least ten female loan officers to help increase the financial independence of rural women.The project aims to improve the economic empowerment of 12,000 women and is funded by the UK Government who matched your donations to our Roots of Change appeal. Thank you for your generous support.

Meet Apoyeri
I am a 33-year-old single mother from the Upper East Region of Ghana. I live with my son in a single room that I rent. My work is hard but it has given me the opportunity to learn new things and transform my life. I can pay for my son's secondary school fees and improve my standard of living.
I currently manage about 280 clients. I travel almost every day and my days are long. On a typical day I get to work at 7:15am and see about 40 clients a day, some individually and some as part of group meetings. If my clients are in town I get to them by foot, but to travel the long distances to the farming communities I need to take a work vehicle.
More women will get involved if they know they can have a female loan officer. They trust us, and see us as more patient and caring.
I have seen many lives changed. Clients are able to support their children's education and improve their businesses.
I am proud of my work. When you meet some clients they share their family problems with you and trust you. I am respected in the community.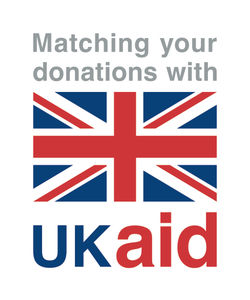 Sign up to our Newsletter